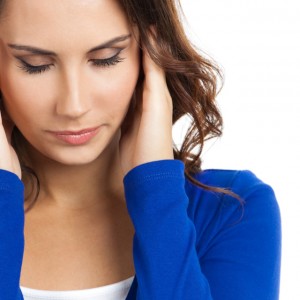 So often I hear a client say that someone in their life expects them to screw up, to fail, or to be a disappointment.  How discouraging is that?  Do you feel like no matter what you do someone who is important to you automatically assumes the worst?
What ensures however is even more enlightening.   As the conversation goes on it's filled with the same "self talk."  Negative and defeatist but even more telling is that they are also assuming the worst about the others in their own life.  It's that vicious circle that undermines not only the person's growth but also every relationship they have.
I understand what it feels like to be treated as less than.   Less capable, less valuable, less, less, less.  It just makes us feel like we can't achieve our goals, find a loving relationship, the ideal job or be able to buy that home.  When we feel that miserable it is reflected in our thoughts and conversations with and about others.  In other words we're paying our misery forward.
While ideally we'd like the other person to be more encouraging and supportive… they may be wishing we were.  As long as no one takes the initiative we stay stuck in this Catch 22.  We can't control the behavior of anyone else but we can change our own.  We can also start with being more loving to ourselves.
Throughout the day pay attention to your thoughts.  Are you thinking the worst… or at least something less than the best?  When you catch yourself doing so, stop, then say to yourself, "That thought isn't working for me." Now shift to a more encouraging thought. Here are a couple of examples:
Shift "I'm always going to be overweight. I have no willpower" to "I'm not in the physical condition that I want to be however I can choose today to: (Fill in the blank)  drink more water, eat a salad, take a walk."
Instead of saying "I'm never going to find my soul mate" choose to say "I will open my heart to attract the perfect partner for me."
Take "I can't afford to go out with all my friends" and turn it into "I am choosing to have friends over for a potluck or BYOB."
Each shift makes you feel better about yourself and your life.  Resolve to shift your negative thoughts about yourself as often as you can.  Make a game out of it and start to laugh at your former negativity.  Notice how much better you feel.  Now that you're practicing so well with your own life choose to do the same for your thoughts about others.  Before long you'll notice how your energy rises and the change in those around you.  It all starts with you.