A Better Way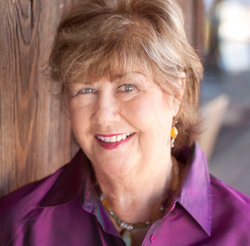 "A Better Way" with Robbie Adkins, is a bi-monthly column providing insight into how to deal with every day challenges by listening to the voice of your soul. New articles are published on the 1st & 3rd Mondays of each month.
Robbie is the creator of "Voice of the Soul."  Her mission is to help you learn to listen to your own inner wisdom, your higher self, your soul voice.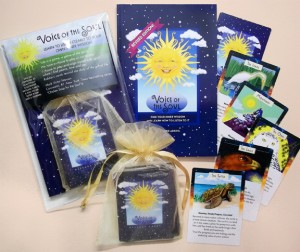 Voice of the Soul: Find your Inner Wisdom and Learn How to Listen to It
By Robbie Adkins
This book and deck of cards was created for those who are seeking a way to hear clearly what their inner voice has to say to them. The book guides you through a short and simple alignment/meditation technique that is easy to do even if you have never meditated. The purpose of that simple exercise is to help you relax into a peaceful and receptive state so that you can tune into your own higher self, your most wise voice. After you have done the alignment exercise, you are encouraged to draw a card from the deck of 32 message cards. The card you draw provides empowering information that your own higher self wants you to hear. You can ask a specific question first or just ask for general advice for the day.
Divination has been around for ions, but the difference here is that you aren't letting someone else tell you the meaning of the card you have drawn, you are deciding for yourself…time for Democratization of the Soul! There is nothing to fear, just an opportunity to learn and experience…and grow…and have fun while you are doing it!
Product Details
Set contains:
106 page beautifully illustrated full color paperback book,
Deck of 32 full color message cards in fabric pouch
Vinyl pouch to keep the set together
Original Edition published 12/2009
Revised Edition published 10/2014
Original language: English
Overall size: 6.5" x 10" x 1"
Price for set: $29.95
SPECIAL DISCOUNT FOR Simple Steps Real Change readers! Click here  to order. 
Enter the code "simplesteps" and receive a 25% discount to $22.45! And of course I will sign it for you if you request!