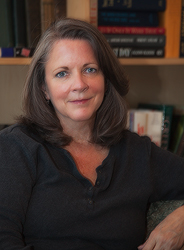 Introducing "Simple Steps" with Cheryl Maloney, a weekly column dedicated to helping you get up again after your world has been rocked.  Cheryl is the creator of Simple Steps Real Change and a master at starting over.
In her 50's her career of 25 years ended, her financial nest egg cracked like Humpty Dumpty, her husband was diagnosed with life threatening illnesses and her dad died leaving her to care for her elderly mother who is blind.
Cheryl's passionate about helping you see that starting over isn't an end it's an opportunity to live life on your terms.
Cheryl L Maloney, #1 Best Selling Author, Publisher and Radio Talk Show host, created Simple Steps Real Change, as a safe harbor where beliefs are respected and inspiration is shared. With over 409,000 followers on her Facebook page Cheryl helps us know that we are not alone, regardless of what we are going through in life.
She is the founder, publisher and editor of Simple Steps Real Change Magazine. This publication shares practical advice for real life from a new generation of inspirational leaders, the ones we can relate to.
Cheryl is the author of  Simple Steps for Starting Over which takes you from where you are right now to where you want to be, simply. Regardless of why you're starting over the simple process in this book will have you feeling better about where you are and excited about your future.
Her last book, Simple Steps for Real Life is an Amazon.com #1 Bestseller. Cheryl and husband Jack Maloney also published Simple Inspirations, a collection of Cheryl's original quotes paired Jack photographic botanical images.
She hosts Simple Steps Real Change on Empower Radio Wednesdays at 9am pst/ noon est.
Read Cheryl's Reflections column.  Click here to go to Cheryl's Blog Archives. 
Cheryl resides near Portland, OR
For more information or to contact Cheryl:
E-mail: cheryl_maloney@me.com
Telephone: 503-830-0587.
Cheryl's been blogging since 2009.  Click here to go to Cheryl's Blog Archives.