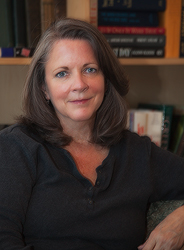 Hi!  Thank you for taking a few moments to read this message.  My name is Cheryl Maloney and I am the creator of Simple Steps Real Change.  About 4 years ago when I was going through a very difficult time in my life… when the sky seemed to be falling in on my head… I started writing.  At first it was to help me deal with the changes in my life.  When I began to see the light of day I knew I couldn't be the only one going through what I was going through.
Simple Steps Real Change was created as a safe harbor… a place where you can come and rest for a while.  A place for inspiration & support. A place where adversity, judgment and conflict are not permitted.  We remain true to our mission.  While I started this out as a blog it quickly became a Facebook Page and as I write this there are 172,ooo friends in our community.  We're growing so fast that by the time you read this we will have grown, significantly.  Why?  Because the world needs a place to be safe.  A place to rest… and a place to be inspired.
Our safe harbor has grown to include:
Simple Steps Real Change on Empower Radio. Wednesdays at 9am Pacific/Noon Central.  Here you're introduced to guests who have been through life's challenges and are on a mission to help you find a better place in life.  They lead with love and in every case they believe that helping just one person is what matters.  Of course each guest is an inspirational leader and it's my mission to share their work far and wide.  And that is why we added…
Simple Steps Real Change Magazine.  You're here right now for a reason…  And whether you explore the Flip Page Edition, download the PDF or explore the articles right here on the website… I know you'll discover a message intended for you.  Every person who contributes to the magazine shares the vision of helping turn this world into a more positive place.  Whether they write solely to express their thoughts, have a coaching or counseling practice or have created a product such as a book or self-development course… they do so because they care. I've chosen to share their work because I believe that every person receives their messages differently.  And the more positive voices shared… the more lives are changed positively.
We focus on the positive aspects of life.  That doesn't mean we don't understand what isn't.  We have all been through the worst… in some cases we've been to hell and back.  And you probably have too. Because we have… we see no reason to remind you of what isn't working in the world… or in your own life.  You already know that. What we do is show you positive, inspiring and empowering options that you can take… if they speak to you.
Thank you for being here with me.  If you like what anyone of us is doing I hope you will  "Like," "Follow" and share our work with your friends & family.  Every new life we touch with positivity is an opportunity to reach even more of this wonderful world we live in!  If you're ready to turn off the negativity and focus on the all that is good in this life you're in the right place!  Together we can make this world a better place!
With love & gratitude, Cheryl