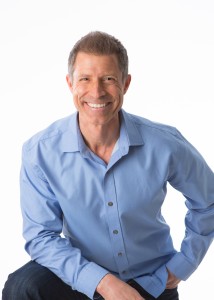 Holistic Health Practitioner/ Certified Personal Trainer and Owner of Holistic Health & Fitness, Ashland, OR
Dave Fresilli is dedicated to the teaching and practice of Holistic Health and fitness modalities, which integrate the whole person. This means integrating the Spirit and Mind with the Body to achieve lasting health.
After years of his own training and continual education under professionals in the field of fitness and holistic health, Dave has now advanced his training programs for private clients to fully incorporate integrated health protocols.
This is done through educating and training each individual to understand, become aware and then put into practice advanced techniques throughout their training and lifestyle to bring about lasting health benefits.
Dave has based his professional career around his passion for optimum health by integrating the spirit, mind, and body. He has developed a depth of experience in Holistic Health and fitness, including Nutrition, Yoga, Pilates, Meditation, Martial Arts and Self Development along with personal training which gives him the unique ability to work with clients on deeper levels of conscious awareness in their bodies through understanding how the Spirit and Mind control it's functions.
Dave holds certifications from The C.H.E.K Institute as a Holistic Health Practitioner, & CHEK Exercise Practitioner, The National Academy of Sports Medicine (NASM) as a Personal Trainer, Corrective Exercise Specialist, and Performance Enhancement Specialist, along with a certification from Body Arts and Science in Pilates. He has spent the last ten years saturating himself in training and studying numerous modalities of fitness, nutrition and self-development. Dave is constantly expanding his knowledge and abilities through continual studies in health and wellness, to enhance his client's results.
Website: Holistic Health & Fitness
Facebook: Holistic Health Fitness Worldwide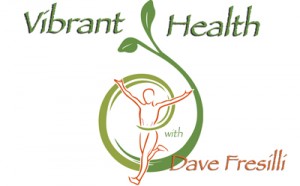 Dave's bi-monthly column, Vibrant Health, launches on February 28th and is published on the 2nd & 4th Fridays each month.