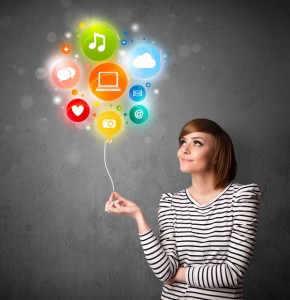 Have you ever wondered why some people can just Spring forward with ease, go through their things each year and purge, while others have a more difficult time. Maybe you are one of those people who can easily adapt and shift to new things, or maybe its hard for you to move forward and let go.
Making room for new things in our lives is so important; it is much like a breath of fresh air on a cool spring morning. It allows us to think clearly, create new ideas, and connect with ourselves and others. I know for me it's a bit of a process although I find that the quicker I move through, the better I feel and the more creative I become.
With that being said; there is some major yet subtle shifting going on in marketing and social media this year. Platforms that were once the rage are loosing ground and making room for fresh, new ideas. It is very important to evaluate and understand when its time to clean out, change up and work with new ideas in your business. Sometimes where we feel most comfortable is not the best fit for profitability or ROI in your business. Understand that by shifting, cleaning out the old and making room for the new is where growth flourishes in all aspects of our life.
Social Media platforms that worked last year won't necessisarly work for you in the same capacity. I'm not saying to stop working any of them, what I am saying is take a look at what was not working or the best fit  for your business last year and know that there are many changes going on constantly in all of the platforms. Look for the trends and the new offerings that may be advantageous this year.
A few suggestions to consider:
1. Clean house on your Social media platforms (Freshen up your look)
2. Keep yourself open to trying new platforms (Mobile is HUGE)
3. Spring into videos! Try micro video apps like Vine and Instagram's video sharing.
4.  Identifying which content will result in maximum engagement on which networks.
5. Connecting with people on a more personal level. (Understand that serving others, serves you)
I believe 2014 is the year of great shift and change and that by clearing out now, knowing that the platform you choose to use for your business matters, stepping out of your comfort zone and being open to the flux and change as we maneuver through the year will provide unlimited growth for you and your business.