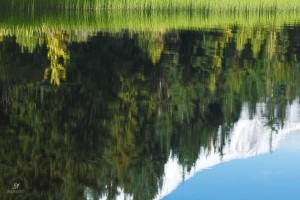 Regret and worry. In my life I've had more than my share, and they have robbed me of the ability to enjoy my life.   The funny (ok, sad) thing about regrets and worries is they are self-inflicted. There is no person or thing outside of us that can ever force us to experience them.
If you find yourself falling into that "blue" space of worry and regret, be ok with that. When we allow ourselves to feel what we feel, then we have the ability to release it … to let it go and clear a path to living in the now.
When it comes to enjoying life now … for me at least … it means giving myself permission to set aside the regrets and worries. And by appreciating all the blessings I do have in my life, right now, I realize that there is more to life than what I have allowed to hold me back. Therein lies peace and power.