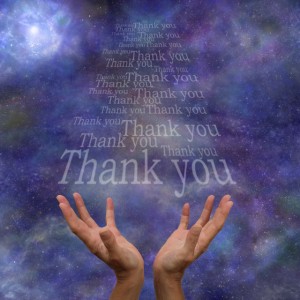 Every week day morning I receive this really cool personalized email from The Universe – a.k.a. Mike Dooley's Notes from the Universe (TUT.com). Literally thousands of people around the world get the same email personalized for them, of course.
The first time I received one was over four years ago. Unbeknownst to me one of my friends added my email address to the TUT list. When I opened that first one, I was just a little freaked out. (Am I the only one that still says freaked out?) Seriously, I thought I had a stalker because that first message was so completely in tune with what was happening in my life. I had to stop what I was doing and show my husband, who also thought I had a stalker. It took three days of receiving those personalized emails before I realized it was an inspirational daily message.
Fast forward to today and it's still one of the highlights of my email experience. In fact some days it's the only email I will open because the message is so empowering; some days it's exactly what I needed to move me from down to up or from ok to awesome
Today – The Universe was late! Yes, that special personalized email was not in my email box when I opened it.
At first I felt a bit disappointed, once again sharing a TUT experience with my husband, hoping that they didn't stop the weekday posts. (I wish they would post every day, not just Monday through Friday.) Then I thought to myself, "Now what?"
Yes, even I, The Bliss Lady, can get into a funk. Don't we all? It's part of the human experience. Over the years I have learned to keep those funks contained to moments instead of hours, days or weeks.   I have an array of resources at my disposal for lifting my mood. In fact, I surround myself with objects and people who inspire, uplift and motivate me. It's essential to my overall wellbeing.
So what do I do when the Universe is late? You may find me resorting to anyone of these for a boost:
BlissnessPlan.com (of course)
SimpleStepsRealChangeMagazine.com (of course)
Empoweradio.com (of course)
DailyOm.com
Ted.com
ZenHabits.com
HealYourLife.com
SethGodin.com
Chopra.com
TinyBuddha.com
MindBodyGreen.com
These are just a handful of places I visit on the web for inspiration. Mainly, I start my day with a gratitude blessing, radiating love and light to every being in the Cosmo's past, present and future. It's the simple things that turn my downs to ups.
When that Note was late I read an old one. Here's one of my favorites – can you guess why?
Teri, no matter what your faith is, or is not, no matter where in the world you are, I want you to know, even as you read these words, I'm with you. Behind the eyes of every child, and in the melody of every song. I'm the glimmer in the ice crystals, the rays in the sun, and the stars at night. And with each smile you see, every hug you receive and every laugh you hear, I'll be there, reaching out through another, with blessing and good wishes…… And all of this because I love you, because I've always loved you, and because I always will. And because this has been true, and will be true, every day of your life, holidays or not.

Tally-ho, ho, ho –

   The Universe

P.S.

Happy everything to you Teri, to your family, and to every single wonderful, radiant Being in your shimmering, enlightened sphere.
What do you do when your life cycles downward? Share a few Blissings, I hope!
For additional resources or to work with Teri visit SoulcialLiving.com or TeriGriffinWilliams.com.