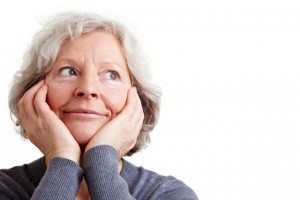 Do you hesitate to make a decision because you don't want to make a mistake?  Have you decided that the next job, the next relationship or your next home is going to be the last one so you want it to be perfect?  When we place such high expectations on ourselves we end up being stuck… and that doesn't make us happy, satisfied or remotely fulfilled.
You can take the pressure off yourself with one Simple Step … a shift in your perspective.  Rather than thinking in absolutes decide to make your choices based on where you are in life right now.  You don't know where you'll be a year from now let alone five or ten years down the line so why feel you have to make a decision now for what might happen in the future?
Think of it this way.  You wouldn't make the same decisions now that you did when you were a teenager, right?  So why think you have to make a decision now that will work for the rest of your life? Instead think of your decision as making the best choice you can based on what you know or believe right now.  Allow yourself the freedom to make a different decision when it's appropriate for you to do so.  And that feels so much better than setting an unrealistic expectation.