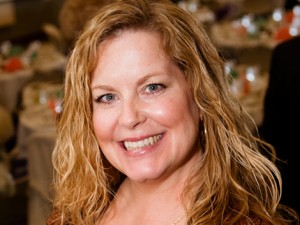 I haven't always been the best at putting myself at the front of the line. For years it seemed perfectly natural to take care of others, take on loads of responsibility and work so hard that all I could do was collapse at the end of the day. My well was dry.  I remember the day that everything changed. I was a new mother trying to juggle my family and career. I was exhausted, maxed out and anxious about everything on my plate. About the time I reached my tipping point, the members of my sales force gave me a gift certificate for a 90 minute hot stone massage. It was the first massage I'd had in years. That one precious gift helped me realize how important it was to make body work a part of my self-care routine. Body work led to photography, Yoga, Martial Arts and so much more. I started practicing what I now preach, and over the last ten years I've become a compassionate self-care crusader!
As the loving self care guide at the Soulful Life Sanctuary, I invite our members to care for themselves by choosing at least one act of self-care each day. This might be something as simple is drinking an extra glass of water. Other times, it may be learning how to set healthy boundaries by choosing to say no thank you without feeling guilty. Sometimes its learning to give themselves permission to stop and rest.
All too often we put everyone and everything at the front of the line. We will start a new business when the mortgage is paid off. We will register for a photography class or Yoga retreat once the kids finish school. We will work on getting healthy and fit when we have more time to care for ourselves. These are societal excuses that must be faced with loving kindness.                                  "The trouble is, You think you have time." -Buddha
Recently I asked Soulful Life Sanctuary members who are part of the Loving Self-care Sacred Space to share excuses that get in the way of their self-care. The top three obstacles were: no time because of work, family responsibilities and feelings of guilt or unworthiness.   No matter what your excuse is, if you really want to make your self-care a priority, you have to start somewhere. Let's begin by addressing each one of these common excuses.
Excuse #1 No Time Because of Work Schedule
Most of us live in the real world and don't have access to an unlimited trust fund or bank account. We work in order to keep a roof over our head, clothes on our back and food on the table. However, working is not a valid excuse for blowing off self-care. What you can do is carve out time for self-care before, during or after work.
Back in the day when my calendar was overflowing with appointments and work-related responsibilities, the only time I had to myself was evenings and weekends. Or was it?   I discovered an untapped oasis on my lunch hour! I made it a priority to get out of the office at lunch to visit a local park and watch the Lake Michigan waves roll in. Some days I'd walk a couple of laps around the local civic center trail. Sometimes I'd go to the museum or public library. This oasis of time allowed me to step away from fluorescent lights and the needs of others to get some fresh air, spaciousness and perspective. Can you see how carving out some time at lunch helped me balance my energy and recharge my batteries before getting back to work?
Excuse #2 Family Responsibilities
I have a small family that I enjoy nurturing. My husband and daughter are my entire world. I am responsible for taking care of them through the many roles that I choose to play in this lifetime. I've learned that the best thing I can do for my loved ones is take excellent care of myself!
We forget that we can give the most when we are living lives we love. We can be the best partners, mothers, wives, fathers, business owners, when we are feeling nurtured, fulfilled, inspired and self expressed.
Excuse #3 Feelings of Guilt and Unworthiness
If you feel guilty or unworthy when you think about doing something sweet for yourself, chances are this old programming. We often learn to feel unworthy through some sort of psychological osmosis received from our parents or caregivers. If you were raised by someone who thought it SELFISH to care for herself, the thoughts that come up for you now may not even be your own!
You can break the chain of old programming by becoming aware of negative self-talk and in that moment of awareness, make the choice to overrule your mind. It takes practice, but eventually you will prevail! You are worthy. You have nothing to feel guilty about.
Even if you haven't always been the best at putting yourself at the front of the line, there is hope for you yet. I Invite you to choose and commit to one act of self-care today and notice how you feel. You deserve to receive the gift of compassionate self-care.