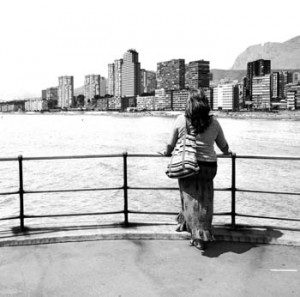 Everyday is a new experience as I learn to live solo.  Some of those experiences are terrifying (ok a little bit of an exaggeration.)  Others may be things I've experienced before and am seeing them differently without another voice to share them with.  None of that sounds particularly good to me which is where the choice comes in.
May 5th would have been our 36th wedding anniversary.  Yes it was very hard. Mourning the loss of the love of my life, the sharing, the laughter, our future together, is natural. I'm OK with that. I however intend to celebrate the life we did have.  Taking this approach contributes to my healing.
Last week though marked the 3rd month of Jack's passing.   I noted the day but made the choice not to give the day more attention than the fact it was a Friday.  The last thing that I want my life to be about is Jack's death. To do so would just magnify my loss… and that would hurt, more.  For me it's not a day to celebrate although yes it was a day that marked the end to his suffering.  Now however is no longer about him… it's about how I will choose to live my life.
Jack will always be a part of me.  When you love someone as deeply as I love him our souls are inseparable.   My life now, without his physical presence, is about what I need.  I can no longer help him… or build the rest of my life around him.
I will honor my husband by the way I live my life.  I will honor myself by choosing to live fully and committing myself to living with as much joy and happiness as I can find.  It's not always going to be easy and sometimes I'm going to be miserable.   Grieving is a process… and we all go through it.
If you've lost any one or any thing in your life that matters you're grieving too.  Remember that it is your choice to heal or hurt.  Sometimes you won't make a healing choice.  That truly is OK because tomorrow you can make a difference choice.  Be gentle with yourself, always.
With love, Cheryl