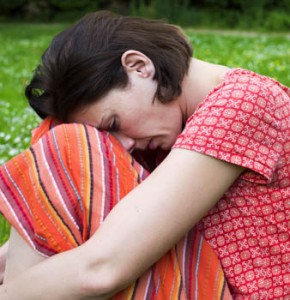 You're going along on an even keel and something comes over you like a stabbing knife to the heart.  You lose you breath, fall to the ground (or the closest chair), and the tears just flow.  There is no way to stop the pain. Do you know the feeling?
From the time Jack was diagnosed until now my days and nights have been filled with those waves.  The fear of losing him has been overwhelming these last few years.  Then the last few weeks of his life was the calm before the storm because my only focus was on helping him.  There was little time to think about my pain… I just wanted to prevent his pain.  Then when he died the waves turned into a tsunami and there was nothing I could do.  I was consumed with my grief… and of course who wouldn't be.
I'd like to say the worst is over and to a certain degree that is true.  I can go through my day to day life and from outward appearances I'm doing pretty good.  Even I think I'm doing better than I thought I would be.  The truth is life goes on and we have to.
Yet in the moments of silence, walking into an empty house, driving or sitting alone in the bedroom we shared, a sneaker wave will crash down on my head and I curl up in a ball and just cry.  (OK I don't do that when I'm driving…)
There is no fighting these strong emotions when they hit us.  Resisting them in an effort to "buck up" and be strong does nothing but cause them to build up and back up.  And that just makes the next time that much worse.  Let them flow.  Let the waves crash over you and if you don't resist them they will move off and dissipate.  I've tried resisting and I've not resisted.  This is the time when doing nothing is better than doing anything.   Let it happen.
By allowing your true emotions to flow you are honoring yourself.  This IS how you feel.  Give yourself the chance to heal by letting go of the need to contain your emotions.  Nothing is gained by a festering wound.  And above all respect yourself by acknowledging what you're going through is a human experience and you are after all… human.
When you let it all happen and come out the other side of the wave of pain, stop, and acknowledge you did come through it.  Take inventory of yourself and realize you're OK.   It from this new place that you'll come to appreciate your own resilience.  Life gave you the worst it has to offer and you're still standing. Celebrate that!  We have to take our success where we can get them right and when you're on the other side of your worst nightmare give thanks for the dawn.
With love, Cheryl