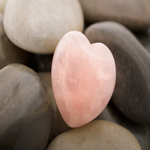 Autumn is my favorite time of year in northern Michigan. The air is cool and crisp. Lake Michigan's black water and the colorful forest canopy are sure signs of the seasonal shift. Swimsuits and shorts have been replaced by blue jeans and sweatshirts. My senses are heightened by the rustic smell of campfires, crisp clean air on my cheeks and the crunchy goodness of Honeycrisp apples. This is also the time when I give thanks for all of abundance in my life, celebrate my accomplishments for the year and set intentions for the remainder of the year.
Right now is the perfect moment to honor yourself. You deserve to sit with all you've accomplished personally, professionally and spiritually this year. Give yourself credit for where you are right now.


Breathe. Pause. Smile.
Tips to help you celebrate, switch things up, and set intentions for the rest of 2014.

Celebrate Your Wins
All too often we focus on what needs to be done vs. what we've already brought to fruition. One of the best ways to celebrate your great work and personal accomplishments is to write them down in a journal. You'll be blown away by all you've accomplished in the last 10 months. I know I was. Celebrate your wins and give thanks for the what you've learned and how far you've come in your life this year.
Change Things up in Your Environment
Is your environment in need of some warmth and tender loving care? Often the simple act of rearranging your office space or living space will provide an energetic pick-me-up. It's fun to move pictures, furniture and prized possessions to new locations. Perhaps it's time to let some things go as well. Invigorate your senses with fragrant flowers or a new candle. I love simmering mulling spices on the stove top this time of year.
Allow for Rich and Meaningful Alone Time
How much time do you allow for quiet contemplation, reading and meditation? Perhaps soaking up the sweetness of an afternoon nap feels like a supportive choice. I know you're busy and life moves pretty fast, but your mind, body and soul deserve stillness and spaciousness. As you move toward the winter months in the northern hemisphere, allow for peaceful moments and precious time to yourself.
Set An Intention For How You Want the Rest of the Year to Unfold
With a little over 60 days left in 2014, it's time to set your intentions for how you'd like things to unfold before the holidays. Update your calendar. Get clear about which projects, experiences and ideas plan to you explore. Do your best to define how you wish the rest of the year to play out. A bit of planning now will alleviate stress last minute decision making.


Celebration, environmental shifts, alone time and clearly defined intentions will help you flow beautifully into the new year.
What do you love about this time of year?
What are you most proud of accomplishing in 2014?
How will you care for yourself before the holidays?
What is your intention for the next couple of months?