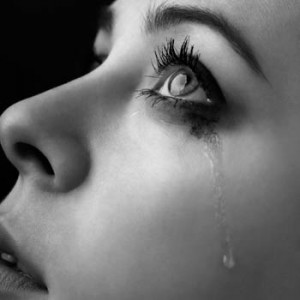 Do you really want to be happy? Or do you just want all the misery to stop? I use to think these questions were really about the same thing but as I've worked through a great deal of stress these last few years I realize they are not.
When we face the challenges of life we live in a place that is so far removed from happiness that it's hard to see ourselves ever being happy again.  It's like living paycheck to paycheck and believing the gurus who tell you to visualize yourself living on the yacht and never having to work again.  It is so far removed from your reality that while you may repeat the affirmation you don't believe it.  And when you don't believe something you're not going to make it happen.
Sometimes the best we can hope for is that the pain stops or at least eases up.  That doesn't mean it's all we deserve or all we'll ever have but at this moment it's what we need most.   When you're in this place of stress you don't have to add to it by thinking that you have to be happy, successful, wealthy… or anything else that seems so far away from reality to you.
Stop fighting the pain and quit railing against the unfairness of it all.  Instead decide that you're OK with where you are at this moment.  That decision alone will ease your stress just a little… but enough to realize you're not in as much pain.  When you can feel that relief you can also see more possibilities and in time happiness will come back into view.
With love,
Cheryl