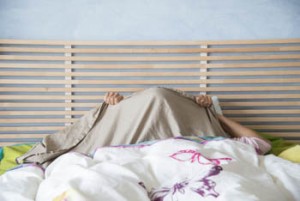 There was a time in my life that I didn't want to crawl out from under the covers.  I was in a place 6 years ago where I'd lost everything that was important to me, except my marriage, and with it went my desire to do anything. One night I was watching TV when a commercial for antidepressants came on and I realized that's what my life had become.  I existed.  That's when I began writing and how Simple Steps came to be.
To say that this year didn't start out the way I'd hoped is an understatement.  These last years though have taught me so much about myself and the choices I can make.  Yes, I am grieving and I'm OK with that.   There is however a bigger picture.  I'm not hiding under the covers.
Every experience teaches us something new about ourselves and our resilience.   We may not like the lesson but we can celebrate something… even though it may take a little while to do so.  Jack is the love of my life (period).  But my life goes on in this world and he's in another one.   So while I may be grieving I'm also living.
Yesterday I volunteered at the Humane Society Doggie Dash here in Portland.  Last weekend my friend Jane & I drove out to wine country and explored the little towns, shops & sat on a beautiful deck and had a glass of wine.  Next weekend I'm driving to Seattle to visit friends and enjoy the city.   In June I'm celebrating my 60th birthday with friends in San Francisco.  Life goes on. And we take it at the pace that is right for us.
We find our balance and we move on.  We honor ourselves and make the conscious decision to find happiness again.  And if we fall into a black hole or lapse backward for a while that's OK too.  We're allowed to feel the pain just as we're allowed to feel the joy again.
Anyone who knew Jack & I would say that I'm doing amazingly well in these last 3 months.  I choose to see moving forward as honoring his spirit.  If Jack could die with courage and grace then I can live with courage and grace… even if I have to live without him.
Life may not always be easy… but it's our to do with as we choose.  What do you choose?
With love, Cheryl